Your browser does not have JavaScript enabled and therefore may not display all features of this and other websites.
Your browser is outdated and therefore may not display all features of this and other websites.
More Information
What is Bluebook?
It lets you back up the names and numbers in your phone book, online. It's free. Check the small print.
Supported Phones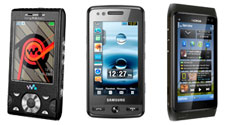 There are over 150 phones supported by Bluebook. Some are easier to set up than others.
How do I get it?
Got an O2 mobile and an o2.co.uk account? Then sign in on the right if not click below to join.